I'd say it's bad news for Joe Cole/Anelka because they'll have some real competition. In my opinion, Chelsea overpaid by $10 Million. Hopefully Atletico be able to find someone that will somewhat replace his attacking ability with that cash. Atletico will miss him because Forlan can't do it on his own.

EDIT: Harry Harris wrote that article. I would be shocked if it's even true given the timing of Atletico's win today.
Last edited by
TommyGun
on 30 Apr 2010, 04:35, edited 1 time in total.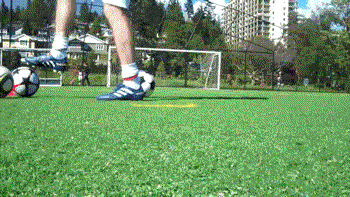 Senior Member
Posts: 244
Joined: 28 Oct 2009, 03:43
I wonder how he'll react to the English game...
Veteran Member
Posts: 2528
Joined: 15 Nov 2006, 03:38
Location: Burlington, Ontario, Canada
Aguero`s style of play is very similar to Romario. Both have excellent control and thus Aguero will thrive in the long ball game, provided he gets accurate crosses. He needs to be in a top european team for his talents to really shine.