---
---
---
---
nick117 wrote:In comparison to who they could have drawn they got it easy.
I'd say this but I still wouldn't expect it to be a walk-through. SD, much like Barcelona, have proven to be a tough place to go in search of a win. I could see Barca taking the 1st leg for sure but don't see them winning the 2nd leg. It'll come down to which team hits harder at home in my opinion. I think this tie and the Real/Spurs tie will be the most exciting. I can see Eto'o running S04's back line ragged and the United/Chelsea game COULD be a rather boring affair(just on the fact it's a typical match-up in my eyes so I'm not too excited about it.) The only difference is you'll have UEFA officials, so take that for what you will.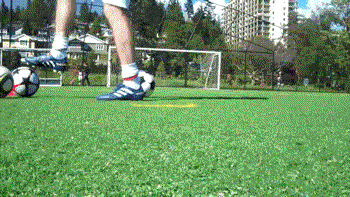 ---
Veteran Member
Posts: 2528
Joined: 15 Nov 2006, 03:38
Location: Burlington, Ontario, Canada
Shaktar is by no means an easy draw and should be respected. They won their group over Arsenal and beat the gunners at home. They have a terrific home record, winning all their games at their stadium. It will be a very difficult return leg fixture with a far distance to travel and terrible cold to deal with. Lets not forget that Shaktar is a quality team leading their league at the moment.

Barcelona's performance at the Camp Nou will decide whether this draw will be an easy win. Alas, I feel Shaktar will just park the bus but I am certain that Barca has more than enough quality create chances.....as long as a lot of them are finished, the return leg will be a pick up game in the park.

I am just hoping it turns out like the quarterfinal against Bayern during the 08-09 CL. A heavy lead from the home game and then casually passing the ball around to defend the lead in the away game.
---
klc123 wrote:Wohoo 2 more classico's.

Pepe makes me laugh, every game I see him play, without fail he will come close to putting someone in the emergency room
I didn't realise Barcelona v Shaktar Donetsk was now referred to as a "Classico".
---
---
---
---