OK, Ive recently started making sigs. (I suppose this is gonna be my little sig thread) Ive got GIMP, but I dont fully understand how to use it, so I use Gimp to add effects, and paint to add writing and borders. Any way Im unsure about text.
OK, firstly I need help with this sig I made of Lucas Neill. This is the 2nd sig Ive made and I was gonna enter it in next weeks sotw but ah well.
I made it by using gimp to make it black and white and then I just added text and borders with paint.
Or is it better without the info from wikipedia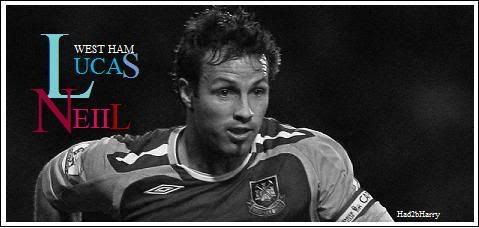 Also I need some help with this sig of Steven Gerrard (3rd sig). I did all the effects and Im happy with it, but Im unsure about where to write his name and what colours to make it. Im completely lost.

Any help would be apprieciated.